Do you keep visiting local attractions and calling it a short vacation? Well, here's a kick in the shin so you can get up and plan a trip that will explore never-before-seen places, meet new people, and tell stories to your grandchildren.
North Carolina is one of the trendiest travel destinations attracting people from all over the country and around the world. From long drives to beach adventures and some museum tours for your geek buddy, there is something for everyone in North Carolina.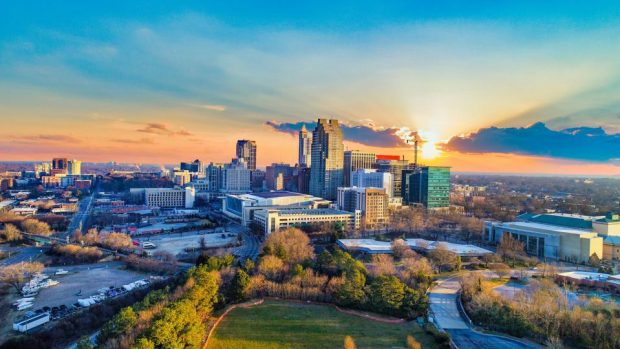 You can plan a trip to North Carolina with your family, friends, or someone you are with. For recommendations, take a look at 5 North Carolina Tourist Destinations to Visit in 2022.
Outer banks
The expansive beaches to the east are an unforgettable sight. And the Outer Banks have plenty of them. With adventurous water activities, bustling restaurants and walkways, you can't get enough of this majestic Atlantic Ocean location.
If you love to admire the natural beauty away from beach parties and chaos, the sounds of Outer Banks where you can rent a soundfront property for some quiet time with yourself or your family can be a great option. Additionally, Soundfront rentals are generally cheaper than beachfront vacation rentals and are not far from the beach.
Blue Ridge Parkway
Nothing fizzles out like a road trip with your loved ones. Not only is a road trip fun and exciting, but it also gives you control over which places to explore along the way. The Blue Ridge Parkway offers one of the most memorable road trips in North Carolina with multiple turns where you can just stop and admire nature's wonderful creations. This 469 mile long freeway is flanked by several tourist attractions, at Milepost 331, Milepost 176, and Milepost 382. Don't look them up yet. Why not go ahead and surprise yourself?
Waterfalls in North Carolina
If you're driving into North Carolina on the Blue Ridge Parkway, a small detour at Milepost 316 will take you to some of the most beautiful waterfalls in the state. Hidden in the lap of nature, the North Carolina Falls are a short hike from Milepost 316. A two-mile, round-trip hike takes you through four lookout points where you can experience drops of up to 90 feet. And if you want to explore the local area too, renting accommodation in Asheville or Hendersonville gives you easy access to almost all of the area's tourist attractions.
Some of the notable waterfalls in this area are Duggers Creek Falls, Crabtree Falls, and Linville Falls.
skiing
Whether you are a ski enthusiast or not, North Carolina's impressive slopes will captivate you. You can stop on the way to ski or plan a longer stay in one of the luxury ski resorts in the mountains. A few hours' drive from Asheville is the region's most notable natural ski area, the Appalachian Ski Mountain and the Cataloochee Ski Area. For beginners, Wolf Ridge is the best ski arena with gentle slopes and a relaxed atmosphere. And when you return to your lodge after an eventful day of skiing, you can relax by the fireplace and have a good time before ending the day.
Museum of Natural Sciences
When visiting North Carolina, this tourist attraction is not to be missed. It is one of the oldest museums in the country and the oldest in the state. It contains real remains of the Acrocanthosaurus skeleton that have been put together to create a life-size display for visitors. There are sections that mimick the natural habitats of the rainforest and the tropics, and then there are science and research exhibits that are fascinating for children and adults alike.
Conclusion
Tourist destinations across North Carolina are easily accessible with readily available accommodation for solo travelers and families. So pack your bags and make your way to one of these destinations or round up as many as you can while you're there.