Hawaii always seems to be the ultimate dream vacation. Perfect temperatures of around 72 degrees Fahrenheit while sitting on the beach sipping a daiquiri. Luaus at night with delicious meals with new friends. But depending on where you live, the trip to Hawaii can easily be a multi-day flight.
Since you will most likely not be visiting Hawaii again anytime soon, here are several ways you can make the most of your island vacation.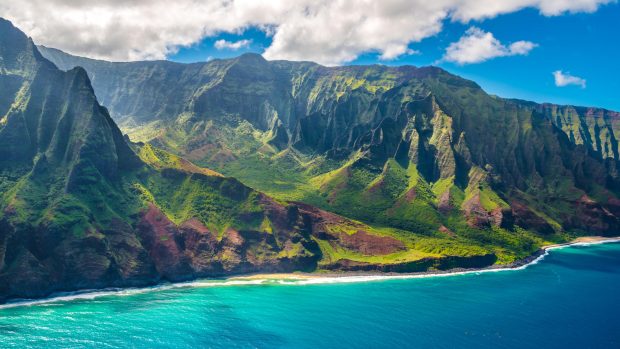 Check your bookings again
This may sound silly, but it often happens that people have booked a car or hotel on the wrong dates. Imagine arriving in stunning Honolulu on your first day. You check into your hotel only to find that you accidentally set your dates to the wrong month. Next, the hotel is fully booked for the night.
If that happens to you, there are apps like Priceline and HotelTonight that give you express deals on hotel stays. These are specials that different hotels have when trying to fill their occupancy on the same day.
Leave space in your suitcase
Whenever you travel to Hawaii you always want to leave extra space in your suitcase. From shopping for some cool souvenirs to shopping for something to take home for your friends and family, you will always come home with more than you brought with you.
Not to mention the year-round sunny weather, you won't need heavy sweaters or long pants. Unless you make your way to some of the higher altitude hikes or volcanoes in the early hours of the morning.
But a week-long stay in Hawaii sounds like a lot to pack for. A good tip for consolidating your items is to bring only what you need. We always prepare for the worst or bring extra clothing just in case. Hawaii has stores too. Everything you might have forgotten will be available there.
When packing your suitcase, be sure to roll up all of your clothes instead of folding them. This ends up saving a significant amount of space. Don't forget to think about your toiletries too. You don't need to bring a large container of sunscreen. Bring only travel size skin care products to ensure you protect yourself from the sun and other various elements that your skin may not be used to.
Finding Ways To Save Money
Hawaii is more of an expensive travel destination. Most of the state's annual income comes directly from tourism, hence the higher prices. But there are few more ways to make your trip to Hawaii affordable.
Make sure the hotel you are staying at has a kitchenette. That way you won't go out to eat every single meal during your vacation.
When looking for hotels, look for one with free parking. Many hotels require valet parking and prohibit self-parking, which can cost anywhere from $ 40 to $ 50 a day for your rental car.
As a solo traveler, you should stay in hostels that end up costing a fraction of the cost of a standard hotel or Airbnb.
Book your outdoor activities and rentals through a concierge. You will be sure that you will walk along the beach and run into different providers, but you can guarantee that they are significantly more expensive than through your hotel.
Rent a car and take a ferry
While there, try to see as much as you can. Not to mention, there are eight islands to explore. Honolulu, for example, is the capital of Hawaii on the island of Oahu. What you may not know is that it is only a two hour drive around the entire island. This is a scenic way to see all of the hidden gems this place has to offer.
You should also explore the ferry options while you are there. Ferries can take you from one island to the next at an affordable price. Although it requires more travel time, it feels like a mini-cruise on your island vacation.
Hawaii will always be there, but you may not always have the opportunity to travel there. Make the most of your vacation by doing a little research in advance.