As a modest, sun-drenched Adriatic country with all the charms of its neighbors, Croatia has always been in the shadow of Italy, Greece, Spain, France and other beautiful European stations with access to the Mediterranean coast. Although all of them have their own unique charm, Croatia is slowly becoming a top travel destination for globetrotters who want to sample its real culture and natural wealth.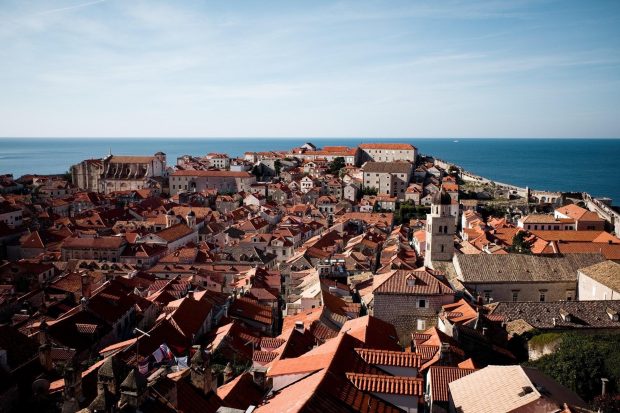 Old coastal towns with unspoiled architecture dating back centuries, a long coastline with a series of emerald green islands with easy ferry access and national parks of immense beauty – these are just some of the main reasons that make this small country so attractive. It's timeless yet modern, and you'll just as easily get lost in the bustling streets of Zagreb and be mesmerized by the scenery as you travel from Dubrovnik to Split in Croatia to see the most beautiful UNESCO World Heritage Sites along the way. Simply put, Croatia has everything, for city dwellers who strive for a beehive atmosphere, but also for those looking for loneliness who want to escape from everyday life. So that you don't get distracted by the many great tours and options available (and believe me, it's so easy to overbook your itinerary and then not do the things you want most) this guide will help you get the most out of it To make your trip Croatia!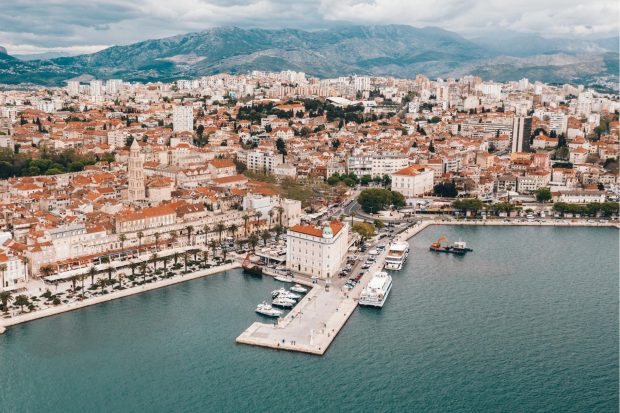 Split to Dubrovnik, Croatia Take the scenic road from
Dalmatia is one of the most beautiful regions on the Adriatic coast and is home to a number of famous and historical spots that gives you a taste of it what makes Croatia, including Split and Dubrovnik. Dubrovnik's architecture and historical wealth alone are more than enough to keep you occupied for days. There's even a seven-day Game of Thrones tour that is about Croatia rather than the show itself, and it can be a great way to experience multiple travel destinations at once. For solo travelers and explorers who prefer to do things at their own pace, a road trip in a rental car from Split to Dubrovnik allows you to see the best of both cities, all of the major historical spots and attractions, and your time to check out the restaurants. Stop to see the Roman ruins of Diocletian's Palace in Split, and take a stroll over the medieval walls of Dubrovnik. You will feel like time has stood still.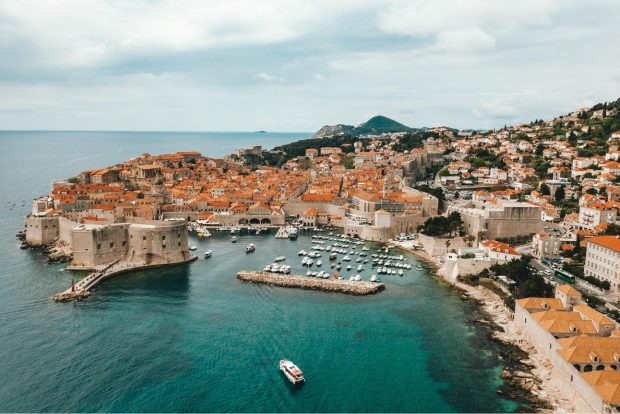 No better place for island hopping than Croatia
Have you settled in well after your road trip in Dubrovnik or Split? Good, because this is your perfect opportunity to hop into Hvar, Croatia's most famous and one of the most beautiful islands. Hvar, Split and Dubrovnik are the golden trifecta for first-time travelers to Croatia, as they offer the perfect combination of old town charm, relaxation by the sea and excellent nightlife. Aside from enchanting Hvar, you should also make room for other Croatian islands such as Krk, Vis and Brač in your itinerary. You will find that there are beaches that are frequently visited by tourists, but with the right boat you can also explore off the beaten path and see some of the more hidden, secluded beaches too.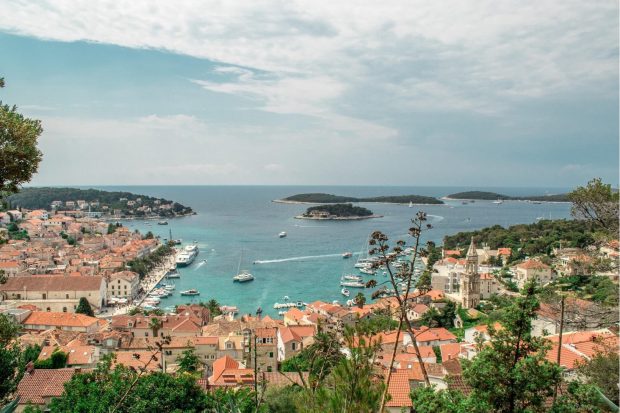 Set sail and head for the coast in Sukošan
With that in mind, Croatia is known for its incomparable coastline, a mix of sand and pebble beaches, with pine trees perfect on every corner Shade, you can make the most of your trip by going offshore. Another small town in Dalmatia worth adding to your wish list, Sukošan, is full of yachts for charter that can help you get to the most secluded and romantic alcoves on the nearby islands. This region around Zadar is also full of islands of different sizes including Dugi otok, Ugljan and Pašman, all with beautiful beaches that you can explore with your own boat.
Reserve a few days for hiking in Paklenica
The coast in Croatia isn't the only alluring aspect of this majestic land.One such place for any avid hiker would be the famous Paklenica, riddled with dramatic canyon views and really challenging and impressive. The Paklenica National Park hides around 200 km of pristine walking and hiking trails. Its pine forests give it an even more impressive view, and you can also visit the Manita peć cave. This is a truly unique opportunity for you to escape the busy city streets and the hustle and bustle of small coastal towns.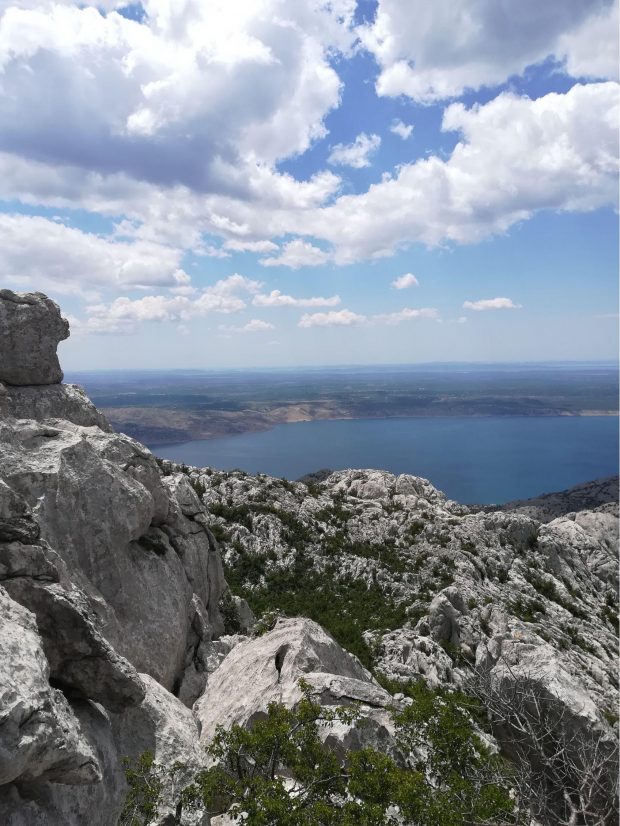 Don't miss the culinary wonders
Croatia is a land of wine, sublime Mediterranean seafood and the rich, meat-rich gastronomic delights inspired by the Balkans "kind of place. Sure, you'll find the brunch hotspots in Zagreb, but what you should really be aware of is the mix of these cultural influences. Depending on where you are, you'll find that some coastal towns like to experiment with seafood and local wines, but inland you'll find more variety. The famous Croatian "peka" means the preparation of meat (such as veal or lamb) with different types of vegetables over an open fire in the open air, whereby the pot should be covered with embers and charcoal. It can come in this version by the sea, with octopus and olive oil, among other things. For dessert, the Croatian "fritule" pastry is a real treat, and although it is a holiday specialty, it is made all year round. They come in a variety of flavors, often paired with raisins, grated orange or lemon, and maybe a touch of local rakija.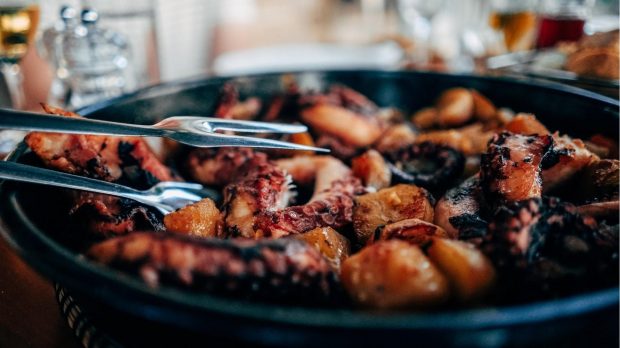 Get creative with your accommodation
The culture in Croatia is a unique mix of Mediterranean and Balkan influences, all of which are welcoming, warm and exuberant. Although the hotel scene is well developed and you can find cheap hostels and boutique hotels, especially on the coast, Croatia's authentic hospitality invites you to do it a little differently. Couchsurfing is widespread, as is camping in the designated areas, but you can also take advantage of Homestay in Croatia to meet the locals and get their advice on the latest and most relevant events for you to enjoy. They also point you out the best places to eat so you can experience the country alongside the locals.
Avoid taxis – use ferries, buses, rental cars
Croatia may be a small country and get from one place to another with relative ease, but beware of potentially expensive adventures that will hurt your budget could be the more important things on your agenda. For example, taking a taxi is only advisable in an emergency. They are expensive and most cities are so well connected that they are redundant. Not to mention, everything is probably within walking distance, or at least most of the places you want to see where you are. In cities like Zagreb, cycling is another great way to get around! The Flixbus buses are comfortable, cheap and make it easy for you to explore the whole country. Plus, ferries make it easy to get to different islands from the mainland – just ask for an updated timetable to know when they're available. If you fancy a ride, rental cars are pretty common and affordable too. So if you are planning a road trip this is your opportunity!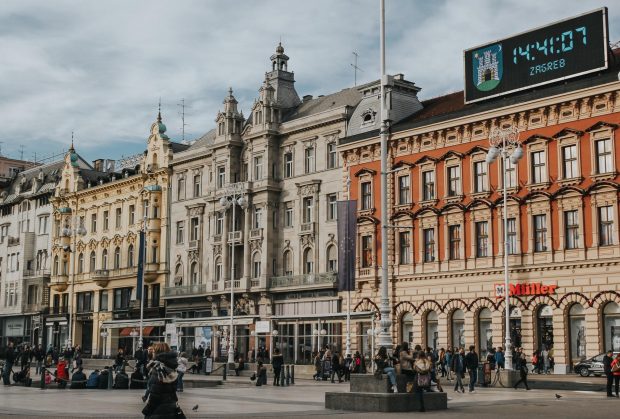 The practical aspects of this guide should help you to make the most of your stay financially and in terms of time. With more time for quality activity, relaxation, and exploration, you don't have to worry about missing out on anything during your stay. As in most places in the world with such a rich and diverse heritage, it is impossible to see it all in a single visit unless you plan to stay there for several months. Also keep in mind that the summer season after the pandemic can be quite busy and it is best to see Croatia just before and after the high season, in late May / early June and in September. You will benefit from this beautiful Mediterranean weather while avoiding the chaos of buses and busy restaurants.